August 5th Regional "B" Tournament at ASU Recreational Facility 1-Day Event
Pre-registration is STRONGLY recommended for this event.   In an effort to pre-assign rings and be able to run an efficient day, it is important to have registrations done in advance.
Click Here FOR FIRST-TIME COMPETITORS Register at a discount:

REGISTRATION
Spectator Wristbands and Tournament T-Shirts:

BUY HERE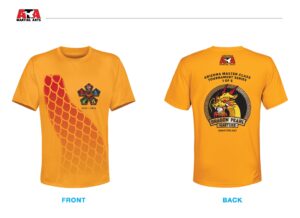 "B" Tournament Host:   Region 118 Arizona Cooperation ATA Martial Arts
Combat and Sparring Teams must register by Wed. August 2nd, 2023 with Region 118's RTTL

TOURNAMENT THEME –  Arizona Region 118 2023/24 season series of 5 Events   
The medals are collectibles based on the Masters Class Animal starting with Dragon Pearl Masters, Tiger Masters, Blue Horse Masters, Guardian Masters, and Turtle Masters.   If a competitor attends 3 out of 5 of the Series Tournaments in 2023/24 they will receive a beautiful 6″ copper medal plate to mount their awards.   On the last day of the Series all competitors who participated in at least 3 of the Series will receive a plate, any medals won at any of the 5 tournaments can be mounted on the plate.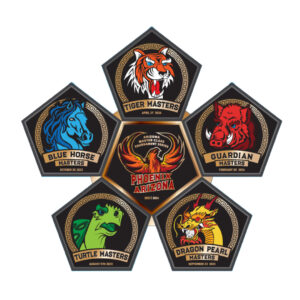 NOTE:   If you participated in the 2022/23 Series for at least 3 tournaments you are eligible to pick up your plate at Worlds, or any of the upcoming Master Class Series Tournaments listed above.    If you have questions about picking up your 2022/23 Plate please email …   [email protected]